2013 National Tour presented by Vibram Disc Golf
2013 National Tour presented by Vibram Disc Golf
Friday, February 8, 2013 - 10:06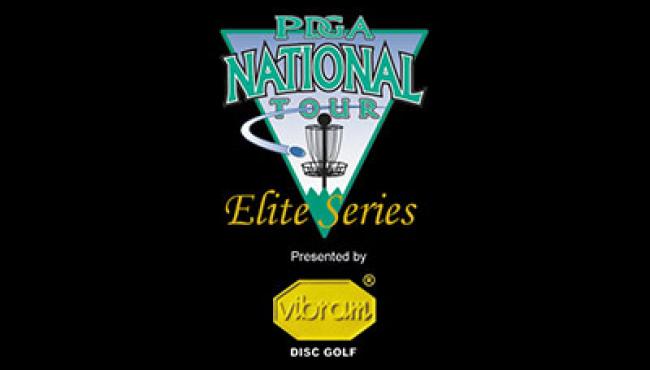 The Professional Disc Golf Association, along with presenting sponsor Vibram Disc Golf, is pleased to announce its 2013 PDGA National Tour Elite Series schedule. Celebrating its eleventh season, the PDGA National Tour looks to present the players, PDGA members, and the rest of the country with the highest caliber events our sport has to offer. The 2013 schedule features eight events starting with The Memorial Championship in Arizona at the end of February and culminating with the Vibram Open in Massachusetts in late August.
The Memorial Championship presented by Discraft kicks off the tour from Scottsdale and Fountain Hills, AZ on February 27th through March 2nd. After the Memorial, the tour then heads to Austin, TX on March 15th-17th for the Texas States Championships. The Tour will then head to the West Coast for a return engagement of the "Steady" Ed Memorial Masters Cup  at the famed DeLaveaga course in Santa Cruz, CA on April 26-28. After Santa Cruz the tour will return to the International Disc Golf Center in Appling, GA for the return of the Disc Golf Hall of Fame Classic on May 3-5.
The second half of the National Tour will commence on May 31-June 2 as the tour returns to Milford, MI for the Discraft Great Lakes Open on the weekend prior to the United States Amateur Disc Golf Championships. From Michigan the tour will head down to Missouri for the Kansas City Wide Open on June 14-16. The tour will then head to the Great Northwest for the Beaver State Fling in Estacada, OR on June 28-30.
The tour will then take a short hiatus as July and early August are reserved for a number of PDGA Majors including Amateur Worlds in Emporia, Kansas, Pro Worlds in Crown Point, IN, and the European Open in Nokia, Finland.
The National Tour Elite Series presented by Vibram Disc Golf will appropriately culminate at the Vibram Open in Leicester, MA on August 22-25.
Throughout the series, players will accumulate points as they compete for trophies and cash bonuses. Points from a player's top five National Tour finishes from the first seven events, plus the points earned at the Vibram Open will determine the 2013 PDGA National Tour Series Champions.