12th USDGC-Preview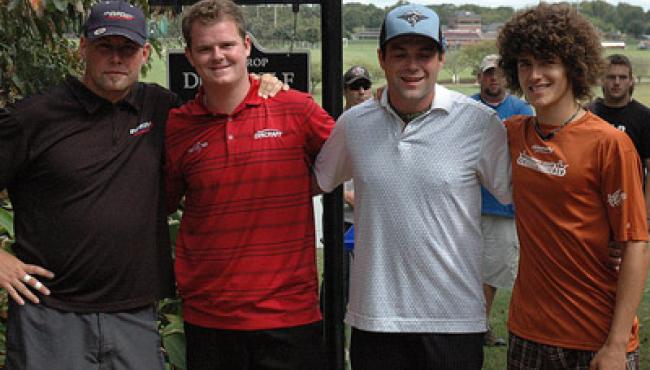 Stage is Set for 12th United States Disc Golf Championship

Now that the lawns have been cut, the pop-up tents put in place, and the thousands of feet of rope line the hazards on the famed Winthrop Gold course, all that is left is for the players to arrive and get their practice rounds in.  And that is exactly what is happening just hours before the 2010 edition of the United States Disc Golf Championship begins play on Wednesday morning.  

With temperatures more reminiscent of an autumn day in New England, rather than in the heart of the south in Rock Hill, South Carolina, conditions are nearly perfect for the approximately 180 competitors who qualified for disc golf's most prestigious event throughout the year.  It's the Winthrop Gold at the end of the disc golf rainbow.  

Last year's champion Nikko Locastro will be hard-pressed to repeat as the 2010 Champion, not due to a lack of skills or the desire (Locastro has both of these in abundance), but more because of the fierce competition he will face.  David Feldberg, the 2005 USDGC Champion, has regained his 2008 PDGA Player of the Year form, capturing four National Tour titles, as well as other titles in three continents throughout the world.  

But Feldberg is not the only resistance that Locastro will face on his quest for USDGC back-to-back wins.  Ken Climo seems to save his best for the Winthrop Gold course, as evidenced by the five titles he has claimed in the first eleven years of the event.  2008 winner, Nate Doss, will also be in the field and has plenty of game left to put another USDGC ring on his finger.  

This annual celebration of the best of disc golf will kick-off tomorrow, as the Presidents Cup disc golf team competition visits United States soil for the first time in its four year history.  

You can follow all five days of action on the specially developed media page on pdga.com.