USDGC Qualifiers - Hambrick Memorial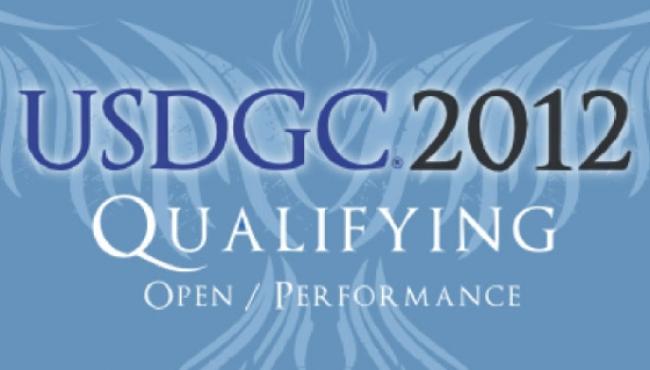 Qualifying for his 13th USDGC was a priority for Brad Schick this year, and after a 3rd place finish at the Brent Hambrick Memorial in his hometown of Columbus, OH, he won't have to worry about traveling elsewhere to do it.
"I just want to be a part of it. I'm looking forward to it," said Schick, (-18) who lives in nearby Westerville, OH.
Others making the grade at the NT included: Geoff Bennett of Canton, MI (-10), Mathew Blakely of Lebanon, OH (-7), Ziggy Bierekoven of Bloomfield, MI (-2), and Aaron Deihl of Evansville, IN (-2).
Though Schick, 35, said it has been an off year for him, he was glad his game came together for the tournament (Aug. 4-5th).
He had lots of experience to draw from. After some 20 years of playing the Brent Hambrick Memorial course, 1020-rated Schick knows when to run at holes and when to settle for "a boring ole 3". He already won the tournament in 2008 and only lost by one stroke in 2007 and 2010.
But he says home-field advantage is no guarantee when the course is a familiar yearly stop for many of the top pros, one of which, Richard Wysocki (runner-up at the PDGA Worlds) used to live in Ohio. This year, Schick found himself in the final nine trailing leader Wysocki by eight and second place Gregg Barsby by one.
Knowing Wysocki was nearly out of reach, Schick set his sights on Barsby. However, both Barsby and Wysocki left the gate hot while Schick was slow going and could only maintain third.
Another course Schick is familiar with is nowhere near Ohio: Winthrop University's Gold Course, site of the USDGC. Excluding last year, Schick has attended every Championship.
He said the atmosphere and deep payout make it worth attending. Plus, he values how the course's development and rule changes make the event more competitive.
"If I'm going to play in one tournament a year, it's going to be the USDGC," said Schick.
Obviously, Schick would cherish a win, but he says the field is so talented that anytime he can secure a top 20 finish he's thrilled.
The USDGC, the Brent Hambrick Memorial, and the Pittsburgh Open are generally the only big tournaments Schick plays out of his 20-30 tournaments a season. Unlike some top pros, Schick still considers disc golf a hobby. Having a full-time sales job in publishing and a family is partly the reason for not touring. But, he's also cautious about losing the fun from the game, which he worries would happen if he had to rely on prize winnings to pay bills.
"I've seen people go on the tour. It's kind of disheartening to see them lose the love for the game," said Schick.
So, Schick ends up playing mostly around Ohio on the weekends. It's fun and that's the way he wants to keep it.