Tuesday I'm In Love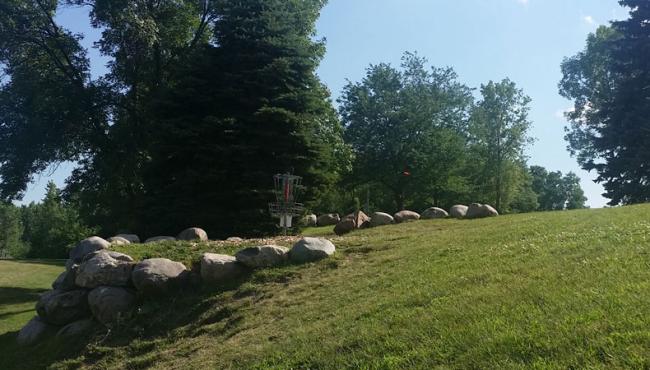 Day one of the 2014 Amateur & Junior World Championships is now officially in the books. To be honest, other than the fact that we're extremely happy the day went off without a hitch, it doesn't mean all that much as far as the leaderboards go, and for several reasons. For starters, the largest field of competitors, Advanced Men, has two pools that have played two rounds and two that have only played one. For the other 15 divisions, the same can be said based simply on the fact that Am Worlds is a 4-5 day long test of endurance, patience, mental and physical fortitude, and of course, skill. Whether you're shaking off the rust or shredding the course on day one, you still have a lot of golf left to play.
Wednesday brings a new and much more conclusive day. The overall scores accumulated by the competitors in the Advanced Men's division, nearly 280 strong, will be used to determine where they end up after the ominous "great shuffle". The shuffle, as it pertains to this sport and to Advanced Men in this event specifically, means that the pools will be reordered in ascending order based on overall scores. A-Pool players will be forced into the D-Pool, B's will move to C, D's will move to A, and so on.
That all being said, there's still plenty that took place today that's certainly worth mentioning. The hot round, as far as unofficial ratings go, belongs to the 955 rated Robert Smith #55007 of the Advanced Men's A-Pool. His round of 10 under par on the Kenwood Trails Blue Course was unofficially rated at 1030. Meanwhile in the Advanced Women's division, Samara Schrimsher #34889, was the only female competitor to shoot back-to-back rounds rated above 900, propelling her to a two throw lead over second place Vanessa Van Dyken #62325. They''ll be joined by Sara Lamberson #41012 and Ania Knapinska #33679 tomorrow on the lead card at Oakwood Park, teeing off at 2:00pm CDT.
John Borelli #23492, Kenneth Tyburski #45935, and Chris Stone #46859 are all tied for the lead in the Advanced Masters division after playing a single round this afternoon at Oakwood Park, all carding unofficially rated 977, six under pars. Ann Lundberg #49621 holds an impressive lead of six throws over second place in the Advanced Masters Women's division after shooting the only 900+ rated round on the infamous Blue Ribbon Pines DGC.
One of the most exciting divisions this year might just be the Boys 19 & Under division. Nicholas Duran #28359, at just 15 years old, is now seeking to take home the gold in the only Juniors division he's yet to gain an Am Worlds title in. He's certainly off to a good start and tied for the lead with Michael Martin #52584, after they threw 977 rated rounds at Blue Ribbon Pines this morning.
The list of close battles goes on and on, and as stated before there's still far too much golf to be played to fret about it much just yet. Tomorrow is where the real fun begins. Live hole-by-hole scores will be up and running on PDGALive.com, live streaming video of the Boys 19 & Under division will broadcast on SmashBoxxTV starting at 9:15AM CDT, and as if that wasn't already enough, picture/video updates will be available via @PDGA on Twitter as well.
If you miss the live action, worry not. Everything you need to know about the 2014 Amateur & Junior World Championships is available all week at www.PDGAWorlds.com.