|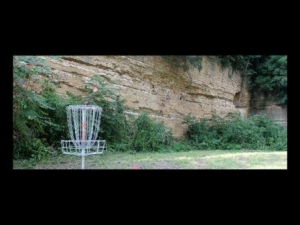 The Illinois Open Series Team invites you to the Sinnissippi Open this weekend. The local player base has done a fantastic job getting the course ready and it's looking fantastic. The former temporary holes are now permanent as the course has been expanded to 24 holes.
You will get a chance to play two of the most unique holes in Illinois which include hole #5 the "island" hole and hole #23 the "cliff shot".
The Valet Kings are kicking off play on Friday night. There will be random draw doubles that start at 5:00PM. A round of 18 on holes 1 thru 12 and 19 thru 24 will be played. All cash payouts for top finishers.
For the tournnament, there will be two rounds of 24 holes played with baskets moved between rounds.
There will be a minimum of $700 added to the MPO payout. All Amateurs will receive a $15.00 pick your own player pack. Just like all Illinois Open Series Events there will be lots of CTP's the second round. Fade Gear has added some nice bonus payouts to winners and Paragon has provided some excellent first round CTP's.
Saturday after awards the local disc golf shop, Air Play Sports, is providing FREE PIZZA. You will find coupons in your player's packs for discounts on merchandise at Air Play and "beverages" at the Precinct Tavern right next door. Also note, for those of you in town on Friday, that is also our FOURTH FRIDAYS in Sterling. Many of the downtown shops are open and there will be a variety of live music and local artwork on display. Both Air Play and The Precinct will have live bands.
We would like to thank our sponsors DISContinuum DGC, Fade Gear, Paragon, & Air Play Sports! We hope to see you this weekend. Field is limited to 96 players each day and we strongly suggest preregistering.
This event has been near capacity several years in a row.
For more information check out www.illinoisopenseries.com
Sincerely,
The IOS Team