Trash Talk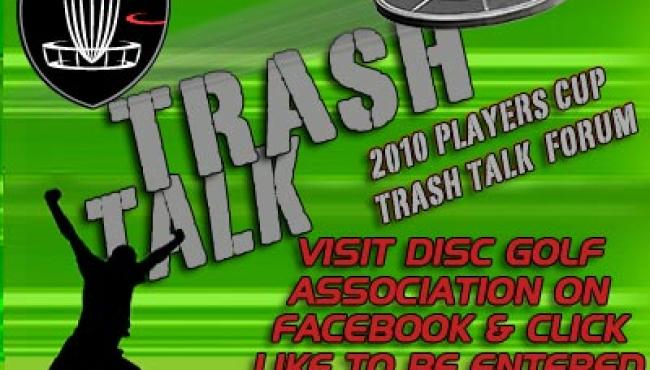 DGA has teamed up with Vibram Disc Golf and Sun King Disc Sports in sponsoring this year's Players Cup in Ocala, FL.

This year's event will be match play which lends itself to a bracket format a la the NCAA Final Four. Filling out your bracket is FREE. Head over to the Match Play Bracket Page and fill out your round by round predictions.

After that, head over to the DGA Facebook page, click the "like" button, and start trash talking with your fellow bracketologists.

Adding DGA to your likes, enters you into drawings for free DGA merchandise. The more trash you talk, only ups your chances of winning.

DGA will be giving away prizes at random during the days leading up to the event. Once the event begins, two winners will be drawn per day and announced during the live internet broadcast.

So, get signed up and start trash talking. This is going to be a fun and exciting event so lets get into the spirit.