|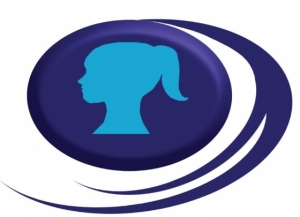 The First Annual Memphis Team Cup Benefitting St. Jude
Disc golf has always been to me a sport of great camaraderie and sharing, with free advice around every corner from some of the greatest players abounding with every round for amateurs and pros alike. But the greater disc golf community doesn't simply stop its charity with the game. Each year players get together in various ways around the country to raise money and awareness for a multitude of worthy causes. This year, I'm proud to announce that this charity will extend to one of the single most worthy causes imaginable, our children!
The First Annual Memphis Team Cup Challenge has been organized this year to benefit the St. Jude's Children's Hospital which provides much needed health care to children in dire need every day. Organized, literally, from a dream of a local Memphis player, every single penny earned in proceeds will be passed on in full to St. Jude. Since the goal is to raise as much money as possible for the children of St. Jude, no cash or merchandise prizes of any kind will be issued to the winners. Instead, winners bring home quality custom trophies and bragging rights in addition to the warm feeling that every player will take away knowing that they've helped a noble cause!
This event features a free professionally hosted disc golf clinic Friday (September 28, 2012) followed directly by an auction raising money for St. Jude. Two PDGA sanctioned rounds will be held the next day, Saturday (September 29, 2012) playing stroke play singles. Finally, Sunday (September 30, 2012) teams, comprised of players from the prior day, will pit themselves against other teams in exhibition style skills challenges for the title of Team Cup Champions. Scores from the first day are compiled with scores from the second day and totaled to determine Team Cup winners. Individual winners from the singles event will be awarded Saturday evening.
All donations, sponsorships (including our Title Sponsor slot), and registrations ARE OPEN AND WELCOME! For more details on this exciting charitable event, visit www.TheTeamCup.com or contact your Tournament Directors Randy Drescher at (901) 412-7124 or Jeffrey Karl at (901) 378-0229. Let's help make sure that every child has a fighting chance for survival!
- Jeffrey Karl, PDGA#30070, DKG Disc Sports - President and Owner