Mr. 500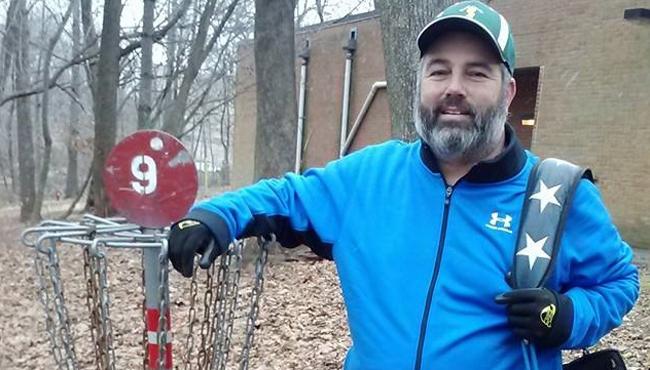 Everyone loves the invigorating feeling you get when your disc slams those chains for a hole-in-one; it's somewhat unmatchable.  If you're lucky enough to have accomplished that feat, you understand how sweet it is to throw a disc from the tee into the bucket.  It provides such a rush that the feeling has caused many a person to chase that feeling round after round, day after day, year after year.  
These days, it is becoming more common to capture an ace on video.  Thousands of amazing throws can be viewed with just a few clicks of the mouse. If you have ever looked up "Disc Golf Ace" on YouTube, you probably recognize this name: Carl "Cubby" Cubbedge, PDGA #14567.  He has posted hundreds of these beautiful shots online, basically creating a video blog of his journey to "Ride the Wind, Ring the Chains".  
On December 31st, the last day of 2013, Cubby made his 500th hole-in-one.  No, that's not a typo. Five hundred aces. He loves to play so much that you may see some of his aces time stamped at 3:00 in the morning while throwing some glow golf.  Others happened in the pouring rain.  He can't help it if the basket keeps getting in the way of his discs.  
When Carl isn't throwing aces, he's cohost of Disc Golf Monthly.  Who would have guessed the man behind the voice had such deft touch with a disc?!
Congrats to Cubby on an awesome way to close out 2013 and congrats on a journey that we know you will continue to enjoy.  Thanks for bringing us along for the ride