Media Matters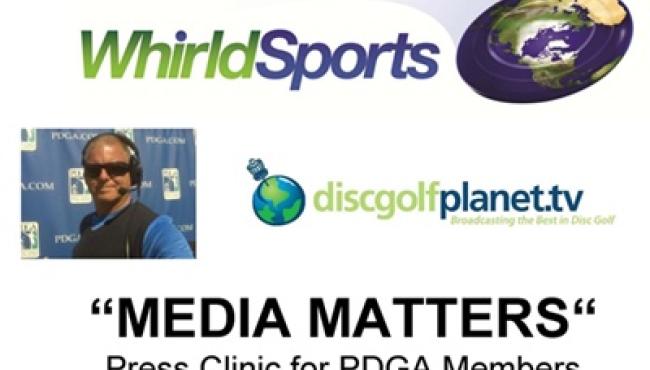 "MEDIA MATTERS"
Press Clinic for PDGA Members
Hosted by "Crazy John" Brooks & DiscGolfPlanet.tv
 
Sponsored by Whirld Sports ~ Making the Whirld Better™
 
Monday, Feb. 28th at 6:00 pm

Location: Fireside Grill (Across from Hole 18 @ the Fountain Hills Holiday Inn Hotel and Resort)
 
With DiscGolfPlanet.tv set to present live broadcasts of eight tournaments this year, plus several other media outlets and video bloggers on tour, Whirld Sports is proud to present this press clinic for all PDGA members.  More than ever before; Media Matters to disc golf.
 
Hosted by "Crazy John" Brooks and Dr. John Duesler of DiscGolfPlanet.tv, attendees will gain useful information on how to best present themselves and the sport, to the media.  Whether you are giving a victory speech or a simple rundown of your last round, you will hear tips and suggestions on how you can make the whole process more comfortable for yourself and professional looking for those viewing at home.
 
Tee time for this event is 6:00 pm, and is planned to last less than an hour.  Make sure to tell your friends and don't miss out on this opportunity.  This clinic is FREE OF CHARGE, and is for ALL TOURNAMENT PARTICIPANTS in every division, so make sure to spread the word.  Discount Food and Drink Specials will be available for Disc Golfers.  Come Join Us!!