KJ and Cat Lead in Sweden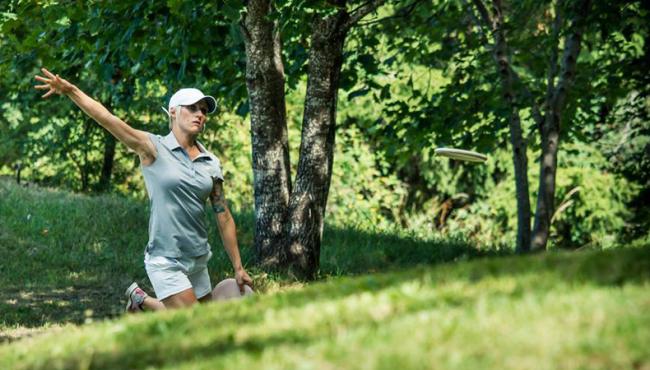 Saturday is known as moving day in golf and while no one made bigger moves at the European Masters in Sweden today than Ricky Wysocki #38008 and Nate Doss #11794, whose tournament best 11 under par 53's, unofficially rated at 1070, vaulted them onto the leader card and into contention, there was no doubt that the day belonged to Denmark's KJ Nybo #28903. Opening with an eagle 3 on the 301 meter (990') hole #1, and finishing with birdies on the last 5 par 4s, KJ delivered his second 54 along with a round 2 56 to vault into a 2 stroke lead at -28 overall. If KJ brings home the title tomorrow, he will be the first Euro to beat the USA Touring Pros at a Euro Major since Sweden's Jesper Lundmark #15239 at the 2009 European Open in Finland.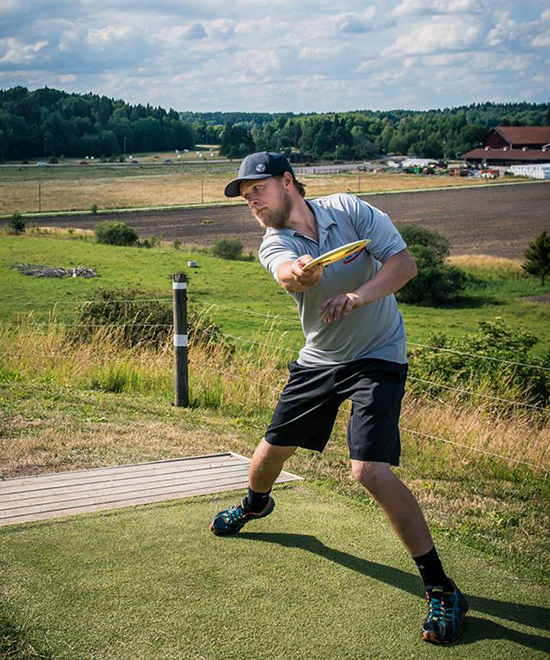 2X reigning World Champ Paul McBeth #27523 was in front until he took back to back bogeys on holes 12 and 13. His 56 means he will tee 2nd in tomorrow's final group. Wysocki sits in 3rd, four throws off the pace, after birdieing eight of the last nine holes and delivering an event best 12 birdies overall. Nate's bogey free 53 included 5 straight birdies to finish at -23 overall. Americans also hold 3 of the 4 spots on the 2nd card, led by Will Schusterick #29064, who is 6 off the pace. Flying Finn Pasi Koivu #41251 is a single throw behind Will and is likely the last man with any realistic chance of winning.
Among the ladies, USA's Catrina Allen #44184 extended her lead to 6 over Sweden's Ragna Bygde #8559 and 7 over fellow Touring Pro Paige Pierce #29190. Averaging 982 rated golf through 3 rounds, Cat is poised to win the first European PDGA Major of her young and outstanding career.
Tomorrow also heralds a huge breakthrough in media coverage of our sport, as the closing holes will be shown live on Finnish and Swedish TV, and around the world on the internet. Take a look at the broadcast schedule for details on how to tune. Tee times once again start at 7:50AM local time in Sweden; 2:00AM Eastern Daylight Time in the USA. Live hole-by-hole scoring will be available for every player in the event, updated every 6 holes, on PDGALive.com. Follow the action on our Instagram, Twitter, and Facebook accounts or by searching and using the hashtag #MastersDiscGolf. It's going to be crazy…and exciting!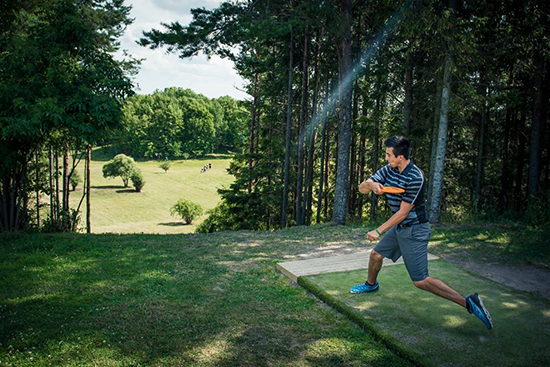 Photo Credits: Eino Ansio / European Masters