|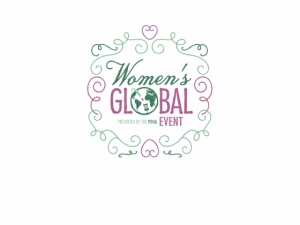 The day has finally come; the day when women take over the world! Well… the disc golf world, that is. Today is the date of the much-anticipated Women's Global Event. With 41 events in 24 states and 4 countries and over 600 registered players, we are making history as the largest women's Disc Golf event history. I must say, this was something that we had no idea could happen but it was worth a try to get more women out on the course!
In January, Rebecca Duffy (newly appointed to the PDGA Board of Directors at that time) had presented me (Valarie Jenkins) with some ideas of a Woman's tour and other ways to entice more women to play more tournaments. I knew these ideas were great, but I also knew that we had to start from square one – we had to first encourage these women to get out on the course. From some ideas developed on our DiscGolf4Women.com Facebook page, I suggested running a Women's Global Event. This would be an event to bring women together on the same day in different areas of the country to compete against each other without the hassle and cost of traveling. Rebecca was immediately on board and we literally started planning for it in that same phone call.
From that phone call, we never imagined that we would receive such a huge positive response from all the ladies, and we especially didn't expect this huge player list. This event has been constantly on our minds since that first conversation and the PDGA staff has been supporting us the whole way. We even pushed our player's pack deadline aside and decided to provide packs for the first 500 women. Our sponsors stepped up huge to provide us with more products; Innova covered their own cost and the PDGA covered the rest of the bill just to ensure more women receive these historical keepsakes. It is remarkable the effort that everyone has put forth to ensure this event is a success, and in our eyes, it absolutely is!
For decades the Disc Golf community has wondered why more women are not playing, and I now think this is an event that may change all that. This just proves that there ARE women out there that play and they are interested in competing. This event has met certain needs that cater to women (close to home, low entry fee, one day, nice player's packages, great camaraderie, and most importantly introduces them into a group to belong to). Not only is this event making history, these ladies are becoming the pioneers how have helped increase the number of women playing our sport.
Thank you to everyone who is participating in today's event!
Stay tuned to PDGA.com, the PDGA Women's page and the PDGA Women's Global Event tournament for results, recaps, and all women's disc golf information.