First Class Day Two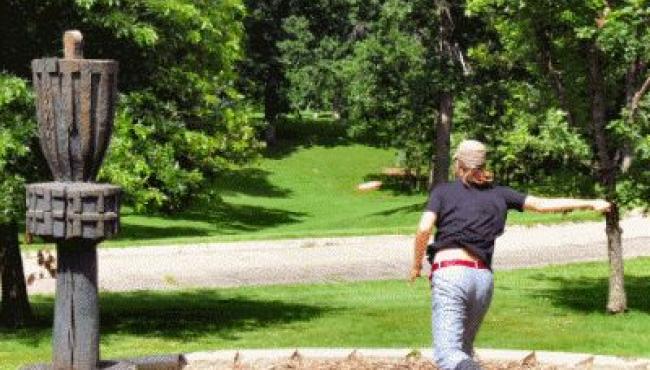 First Class Challenge National Tour - Day Two
---
The Jenkins own a 'grand view' of the First Class Challenge with both scorching Grandview with the best scores in their divisions this afternoon. Avery shoots 43 with a blind ace on hole 3. Valerie thinks her 50 was her first tournament round without a bogey 4. Valerie is pulling away from Des, adding 9 more to her lead after starting the day with a slim one shot margin.
Speaking of aces, Tanner Duncan was the Big Creek king with two this morning. The first had a little help from the abundant foliage on hole 6 when his throw brushed over the limbs on the last tree on the left with a redirect, floating in slow-mo toward the chains 60 feet away. The second ace was on blind hole 17 where he was fortunate the basket 'blocked' his shot from possibly continuing into the murky inlet.
The day was beautiful but still a little chilly for the morning round with just a slight breeze compared with the heavy winds yesterday. Feldberg was a little beside himself having lost his favorite roller just before the round, with the lead card starting on hole 4. He didn't show the effects until ironically he took a 5 on hole 7 where the missing disc was found. From there out, he applied steady pressure and ended up with the only MPO round under 50, at 49.
These guys are good. But even at their level not all shots are middle of the fairway and putts in the chains, especially at Big Creek. For example, here are the top four handling some challenges this morning: Feldberg - Leiviska - Hemmeline - Orum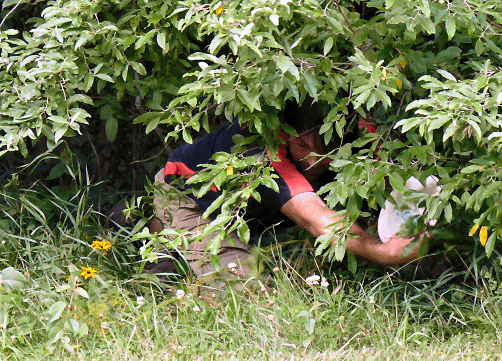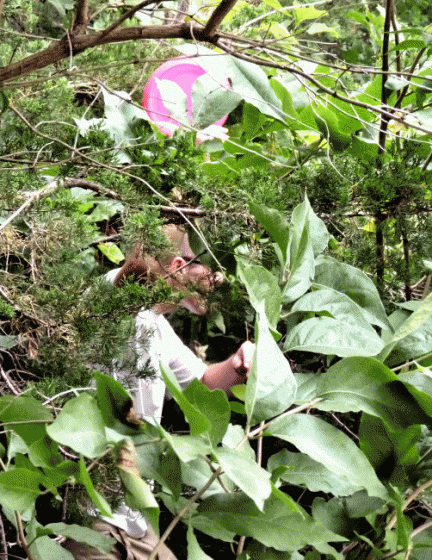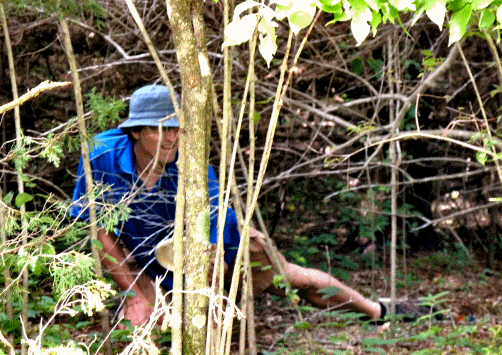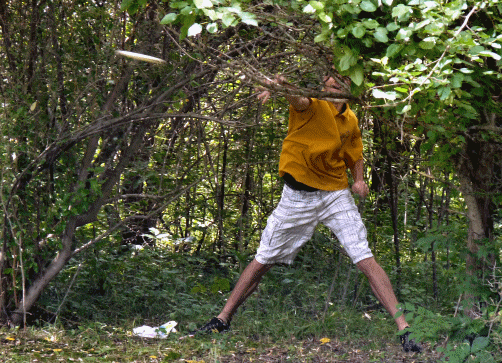 The first three made their putts after these recovery throws and Orum actually sank that putt from the schule. So these guys can get themselves in the same trouble as the rest of us, just maybe a little less often, and their escapes all looked pretty good to those watching.
Heading into Sunday, there are five within two throws of the top. Walnut Ridge has several holes that will help separate those who can reach for the Final 9 and those shaking their heads with woulda-coulda-shouldas. Check it out starting around 9am EDT with a Final 9 in the afternoon. Timing TBD.
Links