Final Four Set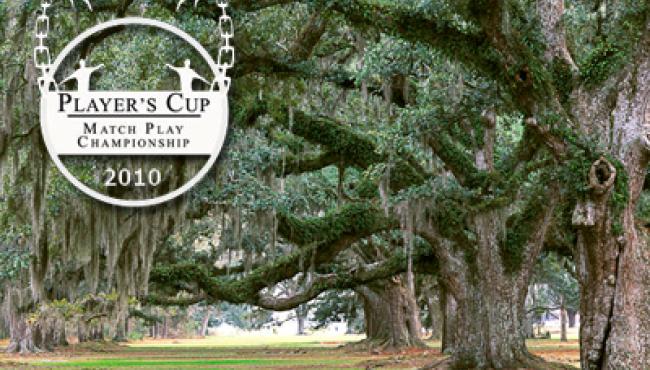 The Final Four is set and youth is served.

Bradley Williams played flawless golf, winning six of the first nine holes over Dave Feldberg, the world's #2 ranked disc golfer. After 13 holes, it was all over and Bradley Williams was the first player to enter the Final Four.

Will Schusterick withstood a little bad luck and demonstrated that the USDGC was no fluke. He beat Ken Climo, disc golf's most celebrated champion, and may have showed the Champ that the youth revolution is upon us. 14 holes into the match, it was all over.

Will Schusterick and Bradley Williams will face off in the Final Four.

On the other side of the bracket, Nikko Locastro and Paul Ulibarri battled well on the front nine. On the back nine, Nikko brought down the hammer, winning on holes 14 and 15 to close it out. Nikko is playing solid and earns a spot into the Final Four.

In the final bracket, Garrett Gurthie and Avery Jenkins would play an epic battle. Avery jumped to a two hole lead and GG would fight back and actually take the lead for a few holes as they rounded the corner. Avery would take back the lead on the final nine and was one up going onto hole 18. On the 975 foot par 5 final hole, Avery was setup for an easy up and down to secure the birdie. Garrett Gurthie mashed his second shot, throwing it 50 feet past the pin. He was left with a 50 footer towards an elevated basket. BAM! He carded the birdie, tied the match, and these two titans were going to a sudden death playoff.

On the first playoff hole, GG's roller fizzled out early and left him with a three on hole one. Avery's drive landed 20' from the pin. If he sinks this putt for birdie, Avery lands himself in the Final Four of the inaugural Player's Cup Match Play event. The disc hooked on Avery's pinkie, missed its target and they were going on to hole two.

On the second hole, another par 5, Garrett Gurthie fired what may prove to be the biggest shot of the tournament. A 600' rope over OB, that gently hyzered in at the end of its flight, landing about 10 feet from the pin. Avery's approach for eagle landed short and Garrett Gurthie fought his way into the Final Four. He will be facing Nikko Locastro.

To get to the Final Four, Garrett Gurthie bested Jake Schlageheck, Cam Todd, Steve Brinster and Avery Jenkins. Nikko fought through Rand Eberhard, Jordan Cowles, JohnE McCray and Paul Ulibarri. Will Schusterick handled CR Willey, Steve Braud, Eric McCabe and Ken Climo. Bradley Williams beat Jay Klein, Nate Krahn, Matt Dollar and Dave Feldberg.

Coverage begins at 9:00 AM EST tomorrow at playerscup.org.
The Finals begin around 1:30 PM.