Feldberg & Jenkins Lead Japan Open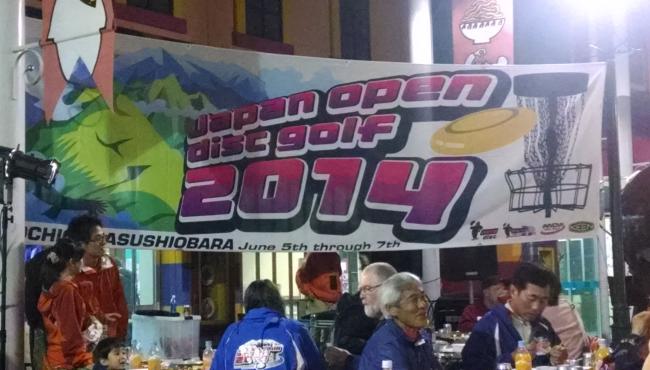 The first day of Japan Open 2014 is turning into night and the competitors have left the beautiful Nasu Highland Golf Course to enjoy the hospitality of Towa Pure Cottages. At the moment we have two highly experienced competitors and past Japan Open champions leading the tournament in their respective categories.
In MPO division, David Feldberg took the lead on the first round by shooting an impressive 52 on the blue course and never gave up the first place on the 2nd round at the purple course despite fierce competition lurking behind. Feldberg (106), Nikko Locastro (108), Simon Lizotte (109) & Ken Climo (109) will form the MPO first card for tomorrow's 3rd round. Staying in the first card won't be a walk in the park, as competitors like Ricky Wysocki & Paul McBeth (111), Nathan Doss & Steve Brinster (112) and many more and looking to snatch a spot in the lead group for Championship Saturday.
In FPO division, Valarie Jenkins has been able to stretch her lead to 6 strokes over the rest of the field going into round 3. Behind Val, there's still fierce competition for the top spot of the female division with Paige Pierce (133), Japanese local Mayu Iwasaki (134) and Jessie Westbell (137) and many more FPO players ready to move up the scoreboard to secure a better position before going into the last day of the tournament.
For additional tournament coverage visit the Japan Open event website.
Written by Janne Lahtinen / Innova Europe