|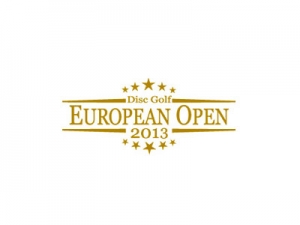 The most prestigious tournament in the European Disc Golf scene returns to the tour schedule for 2013. The European Open will once again be a PDGA-sanctioned Major and the event will be played on 17th thru 21th of July 2013 at Nokia Sports Center DiscGolfPark.
The European Open will again be accompanied by the Disc Golf Presidents Cup, which returns after few years. The Presidents Cup is an unique team event, featuring the very best of the best from two continents – North America and Europe, playing against each other in a battle of honor and international bragging rights. The players for the Presidents Cup will be elected through a qualifying process.
The registration for the European Open on 1st of February and the tournament organization is expecting a full field of 168 players taking part. The registration will be completed in three phases based on PDGA ratings. In this first phase all MPO players rated over 975 and FPO players rated over 900 can secure their spot. More info about the registration and the qualification standards can be found from the tournament website at www.opendiscgolf.com.
The Presidents Cup and the European Open 2013 are presented by Innova Champion in cooperation with Discmania Golf Discs and the City of Nokia.