Eastway Park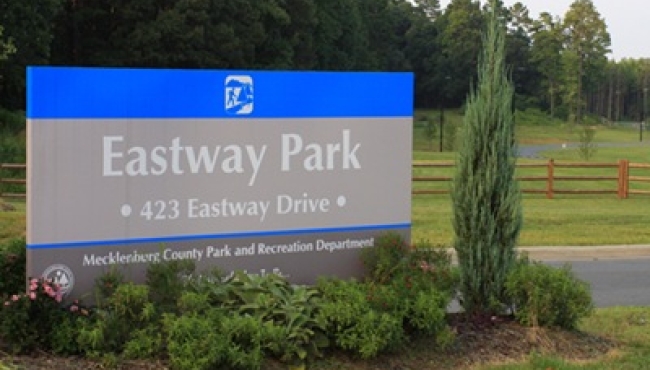 Charlotte's treasury of courses grows as it prepares for 2012 Worlds.
By Todd Harrell, photos courtesy of Mark Chaney
As if there weren't enough disc golf courses to choose from in Charlotte - more continue to sprout including the city's most recent addition at Eastway Park, the city's 10th, 18-hole course.
Eastway, which became playable earlier this summer, is part of a string of new courses planned in the Queen City as the Charlotte Disc Golf Club prepares to host the combined Amateur and Pro World Championships in 2012.
Eastway designer Stan McDaniel is on a mission to outfit the area with a total of 17, 18-hole courses playable by the Worlds. That's seven more courses to be built between  now and 2012.
A daunting task, but McDaniel feels the end result will be worth it for a tournament known for its large playing field. 
"It's gonna free congestion on all of the courses," said McDaniel, a disc golf hall of famer.
He said it's also important for players to finish their rounds with enough time to unwind and then enjoy the evening's activities. That way they get the entire experience, which is almost as important as the tourney play itself, he said.
McDaniel's goal is to have three courses designated for lower skilled players like juniors and seniors so that everyone is able to play at their pace.
Eastway, located at 423 Eastway Drive, may see some of that action. McDaniel intially began designing it as a course for amateurs, but after revisions it has taken on more challenges. There is now both a par 54 and par 60 layout.
Designing Eastway, a largely open park, was a first for McDaniel - whose past courses are generally affliated with wooded parks requiring tight lines.
"That was a different challenge," he said.
Long before the Worlds, Eastway is pegged for big-time tournament play during the U.S. Doubles Championship Oct. 3 when it will host the last round for the amateur division.
Feel free to check out Eastway before then, and then play whatever new course McDaniel finishes next - it won't be long.
Contact Charlottedgc.com for more information.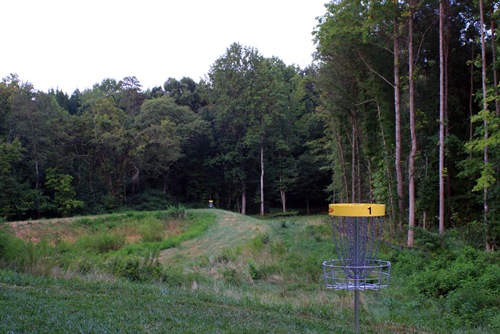 Hole #1 at the newly installed Eastway Park in Charlotte, North Carolina.