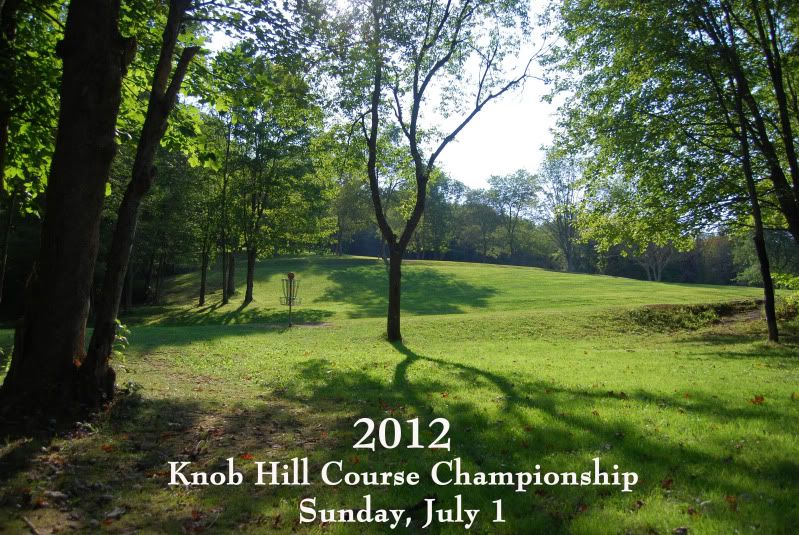 Knob Hill Course Championship
Knob Hill Community Park, Marshall Twp, PA
Sunday, July 1
Registration 9:00 - 9:30
Players Meeting 9:45
First Round 10:00
Second Round TBA
The following divisions will be offered:
Open ~ $20
Advanced ~ $20
Intermediate ~ $20
Recreational ~ $20
Pro Women ~ $10
Am Women ~ $10
Format: 2 rounds of 18-holes
Blue tees (1st rd); White tees (2nd rd) = Open, Pro Women, Advanced
White tees (both rounds) = Intermediate, Recreational, Am Women
This is a fund-raising event benefiting the 2012 Scholl's Bicycle Centers ~ Pittsburgh Flying Disc Open (July 28-29)
100% of the players' entry fees will be donated to the PFDO.
Trophies awarded to 1st place competitor in each division.
1st place winners will also receive a commemorative bag-tag!
Closest-To-Pin prizes for all divisions!
This year marks the sixth annual Knob Hill Course Championship. The course will utilize the PFDO tournament pin positions so the Knob Hill Championship will be an excellent opportunity to practice the PFDO layout in a competitive setting.
This event is open to anyone who wishes to participate...players are not required to be a PFDS member to play in this tournament.