Collegiate Disc Golf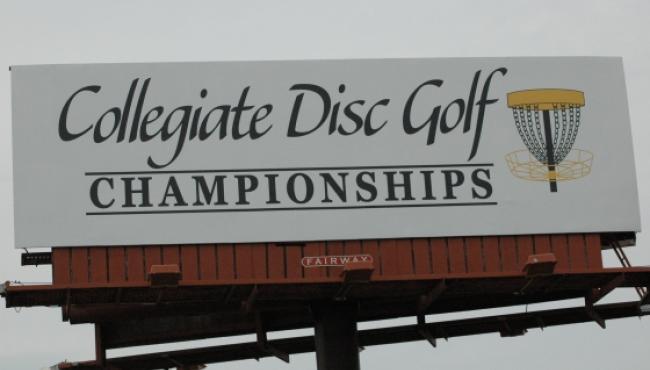 The National Collegiate Disc Golf Union (NCDGU) is pleased to announce that the 4th annual National Collegiate Disc Golf Championships will be held on April 15-18, 2010 at the Hippodrome Disc Golf Course in North Augusta, SC. The Hippodrome facility, which was used in the 2006 Pro Disc Golf World Championships, now features two 18-hole courses.
The National Collegiate Disc Golf Union was founded in 2004 to foster and encourage the sport of disc golf amongst college players.  Since it's inception, the NCDGU has committed to hosting a National Championship of the highest caliber.  Through the involvement of area schools and a national board of directors, the NCDGU has sought to organize qualification standards for the tournament and other information regarding disc golf at the college level.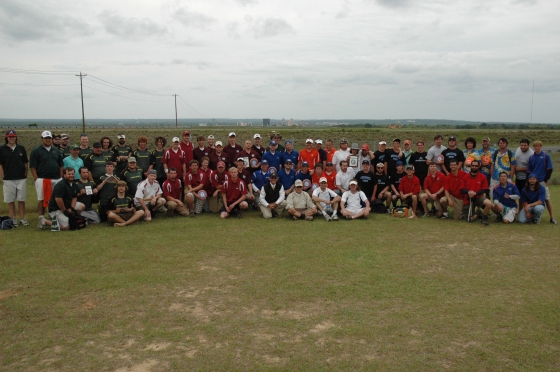 The championship has grown from 6 teams in the first year to a full slate of 26 teams in the championship flight in 2010 with an additional number of teams competing in the First-Flight Division. In 2010, the Collegiate Championships will play host to the following teams coming from all across the country:
Alabama Crimson Tide
Alabama-Birmingham Blazers
Alabama-Huntsville Chargers
Appalachian State Mountaineers
Arkansas Razorbacks
Augusta State Jaguars
Cal State-Monterey Bay Otters
Clemson Tigers
Florida Gators
Georgia Bulldogs (Two-time National Champions)
Georgia College and State University Bobcats
Georgia Military College Bulldogs
Georgia Southern Eagles
Georgia Tech Yellow jackets
Indian Hills Community College Warriors
Indiana University of Pennsylvania Crimson Hawks
Kansas State Wildcats
LIFE University Running Eagles
Mississippi State Bulldogs (Defending National Champion)
Oregon Ducks
Penn State Nittany Lions
South Carolina Gamecocks
Tennessee Tech Golden Eagles
Texas Longhorns
Virginia Tech Hokies
Western Illinois Leather Necks 
Combining the total scores of the tournament, the team from Mississippi State University captured the title of 2009 Collegiate Team Championships.  Elevated by outstanding play of singles Champion Drew Davis, the team represented the ideals of teamwork, dedication and concentration to win the championship. At the MSU Homecoming, the 2009 Disc Golf team was recognized for winning the championship!
http://www.pdga.com/videos/2009-collegiate-champions-recognition
For information regarding the collegiate championships, visit the National Collegiate Disc Golf Union's website: http://ncdgu.com/
Look for PDGAmedia coverage of the event this weekend at PDGA.com including scoring and photo galleries.
---
2010 Collegiate Championship Team Roster
2010 Collegiate Championship Format & Schedule