BSF Tees Off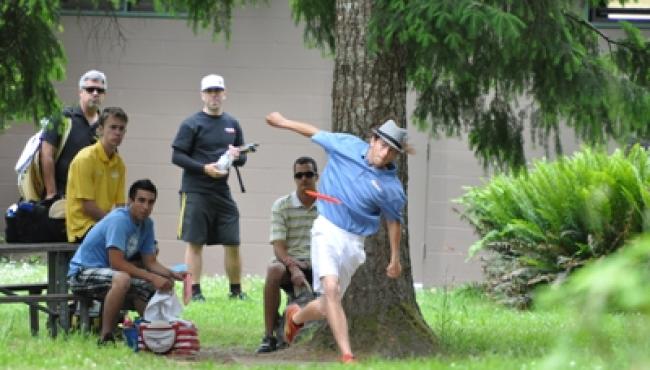 Day one of the Beaver State Fling, the sixth event in the 2011 PDGA National Tour Elite Series presented by Vibram Disc Golf, teed off this morning at Milo McIver State Park in Clackamas, Oregon. The perfect weather, combined with the pristine conditions on the twin courses along the Clackamas River, have consistently made the BSF one of the most coveted events in disc golf today.
The format on day one had all divisions playing a physically challenging 18 holes on each of the East and West championship courses with all the heavyweights jockeying for position leading up to the halfway point in the 72 hole event. In the Open division Gregg Barsby and David Feldberg share the lead at -16 after the first 36 holes with Paul McBeth and Will Schusterick just one stroke off the lead at -15. With four players at -14 and another four at -13, things are tight at the top of the leader board and the tournament is still anyone's for the taking going into moving day on Saturday.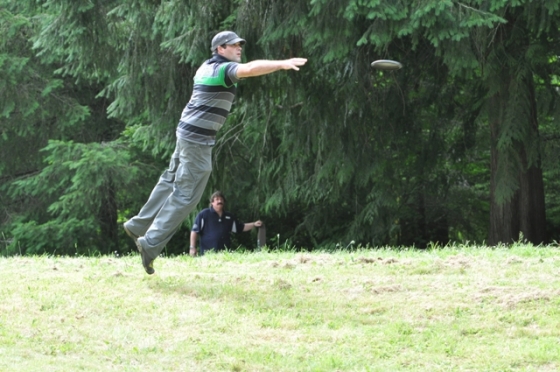 At +1 on day one, Valarie Jenkins looks to be in great form as she holds a four throw lead over Liz Lopez +5, with Sarah Hokom +7 and Paige Pierce +8 rounding out the lead group on Saturday. Patrick Brown carded a -12 to grab a 4 throw lead in the Masters division over Jay Reading and local David Munk who both sit at -8for the tournament. Jim Oates rounds out the lead card at -4. In the Grandmasters division, Jeff Fiedler +2 holds a slim two throw lead margin over Glenn Whitlock and Doug Saulter at +4. Things remain close and competitive in the Senior Grandmasters division with Steve Lee +17 leading over Bruce Sisson +19 and Jon Graff +21.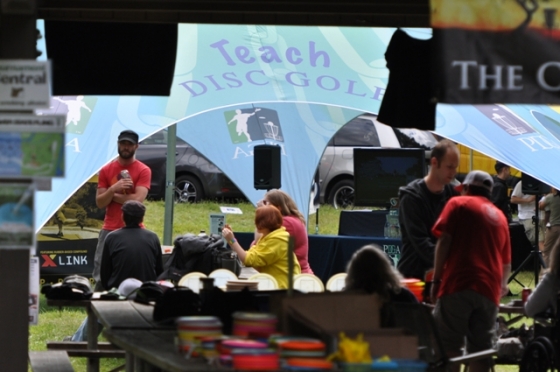 Round three on Saturday and round four on Sunday will give the competitiors a little physical relief as they will only be playing one round of 18 holes each day with tee times. Tournament directors Jeff Mittl and Jeff Hagerty and the entire Stumptown Disc Golf Club have once again done a fantastic job of preparing for this event. Saturday is expected to be another beautiful day with prime scoring opportunities so be sure to stay tuned to PDGA.com for live scoring and updates throughout the weekend.
Scoreboard -  http://www.pdga.com/tournament_results/61922
Beaver State Fling Website – http://BeaverStateFling.com