Moving Day at BSF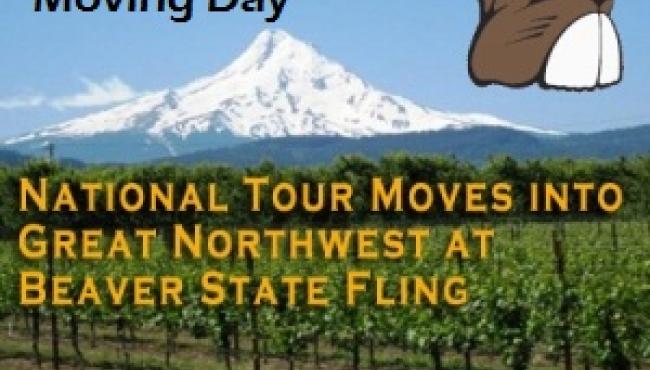 The weather conditions at Milo McIver Park in Clackamas, Oregon were once again perfect on moving day during round three of the 2011 Beaver State Fling.
Valarie Jenkins extended her lead in the Open Women's division by one over Sarah Hokom with a very respectable round of +2 on the day to give her a +3 total for the tournament. Hokom carded a +3 to put her at +10 and trailing Jenkins by 7 throws with just 18 holes left to play. Paige Pierce turned in a +5 and Liz Lopez fell back a little with a +9 but at +13 and +14 for the tournament respectively so they will have their work cut out for them if they are to make a move on the lead.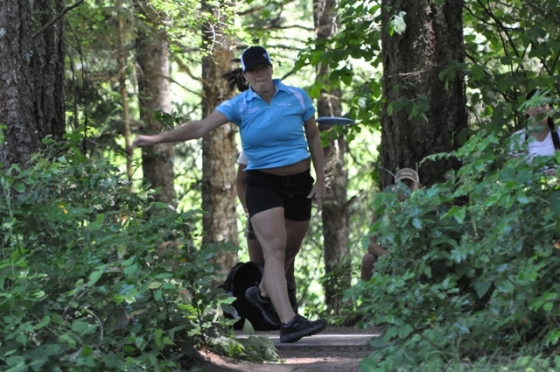 David Feldberg shot the low round of the day with a -10 on the West course to put him at -26 for the tournament and give him the outright lead in the Open division. Reigning U.S. Champion Will Schusterick (-24) had a hot round of -9 to vault into second place just two throws back. A -9 for Nate Doss has him just a throw behind Schusterick at -23 and Paul McBeth carded a -6 to give him a total of -22 and a spot on the lead card for Sunday's final 18 hole round.
Patrick Brown extended his lead in the Master's with that division's low round of the day -5 to put him at -17. Jay Reading followed Brown with a -3 on the day for a -11 total to sit six throws off the pace in second. David Munk and Jim Oates will join them on the lead card in the final round.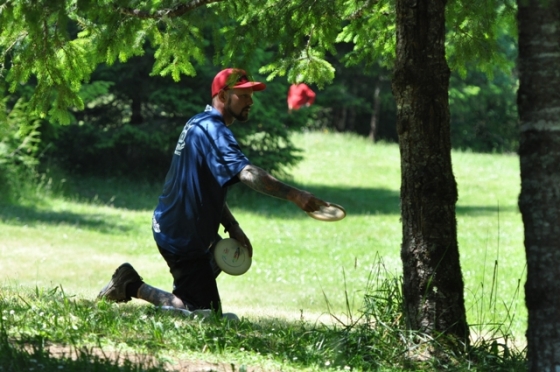 The biggest battle of the event looks to be in the Grandmaster's division as Jeff Fiedler(+3) holds a slim one throw margin over Glenn Whitlock (+4), with Doug Werner (+5) and Lance Redfern (+5) just another throw back. This title is definitely anyone's to win so every throw in Sunday's final will be crucial.
Steve Lee extended his lead to four throws in the Senior Grandmaster's division to sit at +27 so Bruce Sisson (+31) and Jon Graff (+33) will have to play a little aggressive on Sunday if they are looking to cut into that margin.
The final round four tees off early on Sunday morning and huge crowd of spectators are expected to watch the finals.  Check in at PDGA.com for live scoring and updates.
Scoreboard -  http://www.pdga.com/tournament_results/61922
Beaver State Fling – http://BeaverStateFling.com