56 Year Old Qualifies for USDGC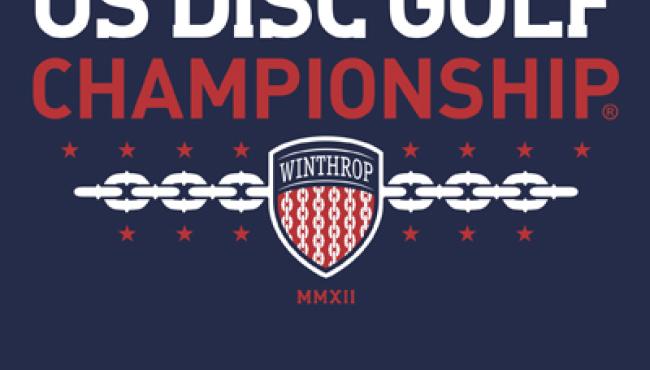 Grandmaster Dean Pfeifer says he only looks old. When it comes to turning in low scores, he plays as young as anyone on the course.
The 56-year-old Philadelphia, MS resident is now headed to his fifth USDGC after winning grandmasters (-8) and later taking one of the last two USDGC spots during a three-way tie-breaker at the Southern National Pro Championships.
Others earning the invite at the year's last qualifier in Mobile, AL include: Donald Ellsworth of Allen, TX (-13), Jason Makarovich of Tucker, GA (-7), pro master Darryl Daugherty of Eight Mile, AL (-9), and Matt Dollar of Macon, GA (-8).
One of the longest running USDGC qualifiers, the Southern National Pro Championship, has maintained its relationship with the USDGC through its deep southern roots.
40-year-old Daugherty also hung with the young crowd to qualify during a hot and muggy tournament where he said much of the field was doing good just to hold on. Unsure if he'd be able to qualify this year, Daugherty, who won pro masters, is now pumped for his trip to Rock Hill. He's even got his wife's blessing. 
"Out of all the disc golf tournaments, this is the only one I have dreams about a month before I play the tournament," said the 995-rated Daugherty, who finished 19th in masters at Worlds.
Pfeifer is no stranger to impressive finishes. In 2009, he won grandmasters at the Vibram Open. The previous year, at age 52, he beat out most of Vibram's open field (many decades younger) when he tied for 16th. 
When the 976-rated Pfeifer is playing regularly, he's usually clicking and after a summer that's included a 6th place pro grandmaster Worlds finish and other events, he's been able to keep a rhythm that propelled him to a 23 stroke victory in Mobile.
"I feel like I can put a pretty good game together, but I need to play a lot," said Pfeifer.
Taking up the game at age 44, Pfeifer, a 25-year aerospace engineer turned poultry farmer, didn't have time to groom his game as an amateur, so he quickly turned pro. He's got an intense competitive drive that urged him forward even after getting initially clobbered by pros. 
Nowadays, Pfeifer finds himself isolated from disc golf, living in rural Mississippi and an hour away from any course. But that doesn't stop him from competing as he commonly drives 3.5 hours to tournaments, some of which he plays open. He says his age can often turn into an advantage when younger players initially dismiss him as a wrinkled push-over. Things soon change when they see him perform.
Going into his third USDGC, Daugherty, whose best finish is 107th, is hoping to stay on the yellow rope's good side and finish under par for the first time. Pfeifer (his best 77th) too is looking for improvement and hopes to cash for the first time.